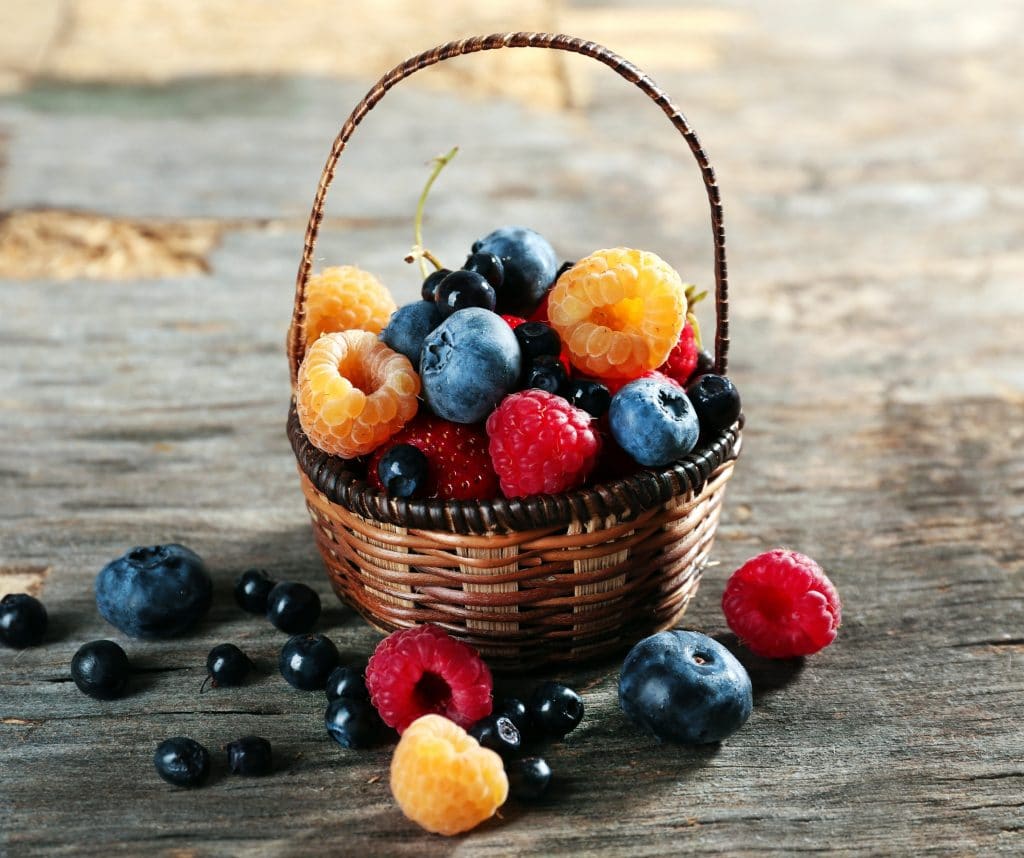 About Us
Our Vision for Food Security at UBC
UBC's Food Hub 
Work with us to create a food secure campus community, where all community members can obtain adequate, accessible, nutritionally, and culturally appropriate food in a just and ecologically sound manner.
We want to enhance community food security by providing easy access to relevant resources, supports, and opportunities for our community through the food hub! We envision the food hub to be:
Land Acknowledgement
We would like to acknowledge that the UBC Okanagan and Vancouver campuses are situated on the traditional, ancestral, and unceded territory of the Syilx Okanagan and Musqueam Nations respectively. We recognize that food insecurity is rooted in and continues to be determined by unjust systems of colonialism and racism and we are committed to taking action on complex intersectional issues together-  moving towards more just, food secure communities.
Why do we care about food security?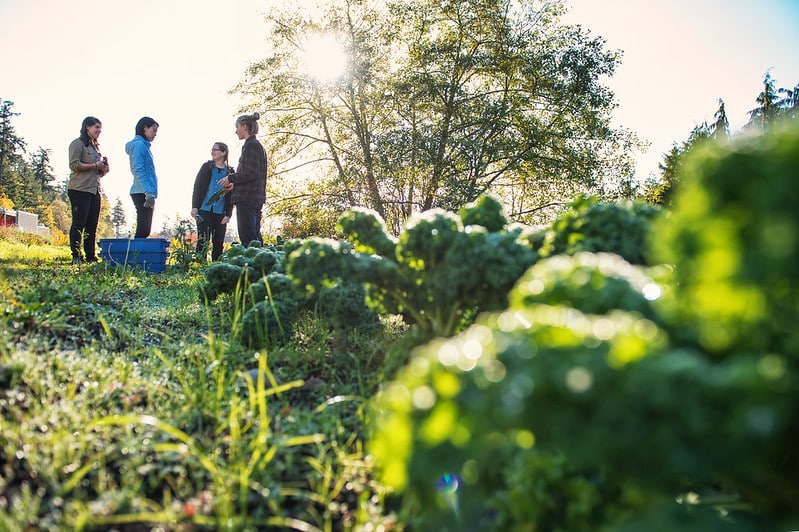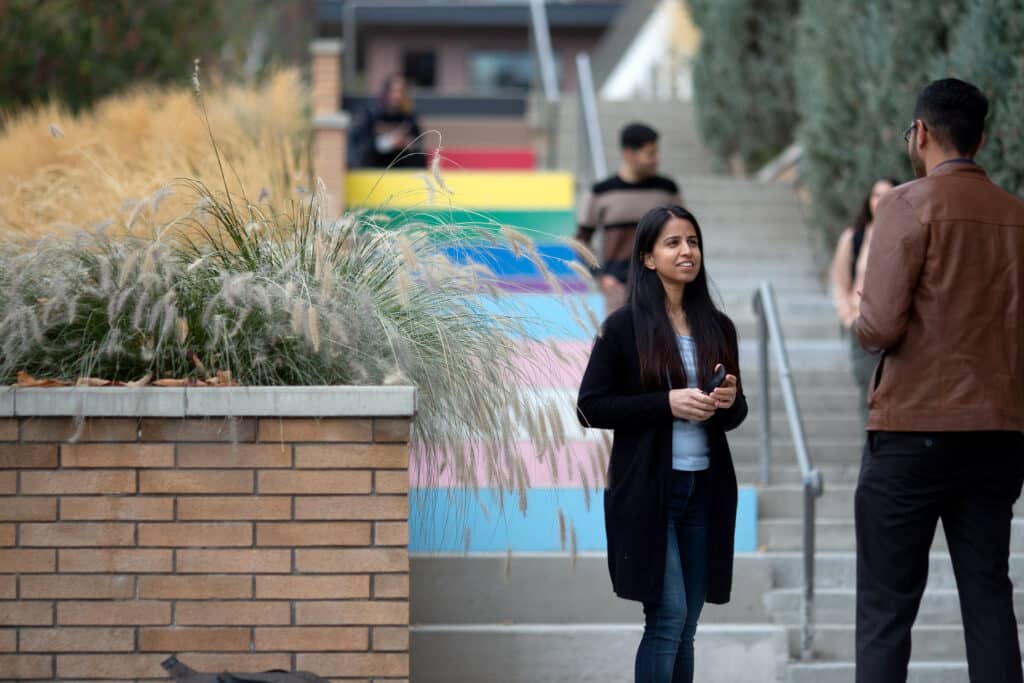 The idea that being a "starving student" is a rite of passage is pervasive and often joked about—but food insecurity, especially over years, increases the risk of poor physical and mental health. This is concerning for university students because of the negative impact on learning, academics, and work outcomes over time.  Food insecure students showed lower grades, higher rates of mental health concerns, and a higher tendency to reduce their course load or drop out, therefore requiring more time to complete their studies.
To do well, students need to be well, and being food insecure puts this at risk.
35% of undergraduate students at UBC Vancouver, and 42% at UBC Okanagan report low to very low food security (2019).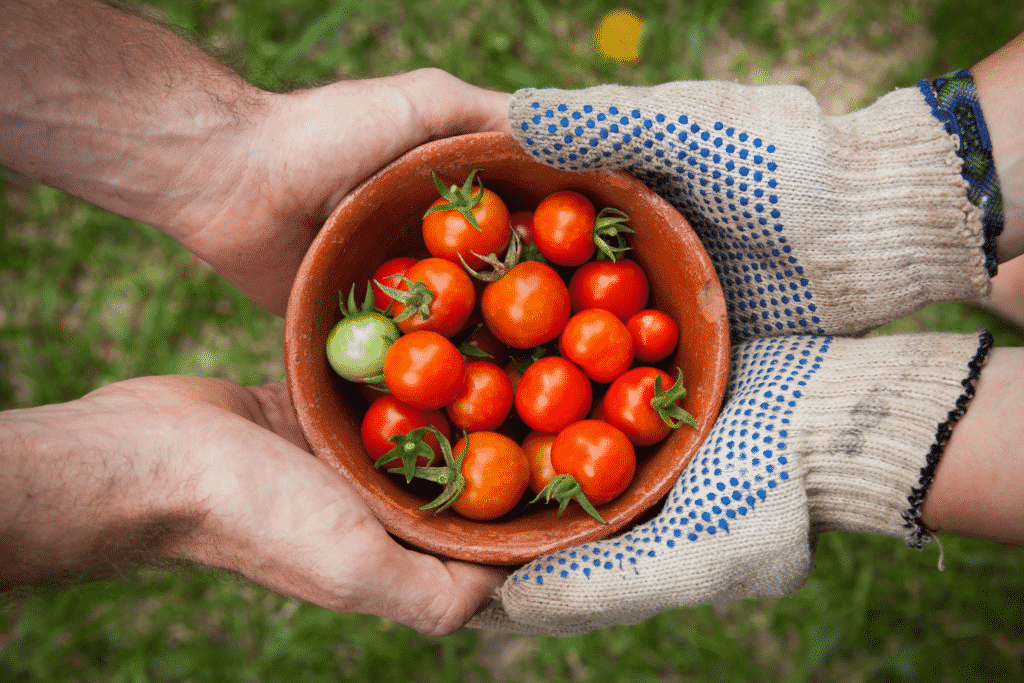 Collaboration is key—food insecurity is primarily a household income issue, and universities and colleges alone cannot solve it. But UBC believes we have an important role to play in reducing this barrier through both short-term relief, and long-term planning and advocacy for whole-systems solutions.
The Food Security Initiative launched in February 2020, as an interdisciplinary partnership between UBC Wellbeing and the UBC Food Systems Project, taking a holistic, university-wide, and systems-based approach to increasing food security.
Learn more about food security within the Food Hub here.
"Affordability has to be solved at all levels, in all communities through collaboration." - staff partner, FSI Core
UBC's Food Security Initiative
Our mission is to serve as an interdisciplinary & multi-stakeholder platform to promote food security through cross-campus, regional, and national collaborations, and inclusive, student and faculty-led research.
We implement scalable campus-based solutions to further policy, practices, and advocacy to promote food security, affordability, and broader intersectional social and ecological issues.
Our goals are to:
Deepen our understanding of food security within the higher education context
Alleviate immediate pressures of campus-related food insecurity through dignified solutions
Address longer-term campus community food security and affordability
Foster knowledge exchange and advocacy efforts to promote food security within UBC and beyond
The Food Security Initiative is a collaborative, multi-disciplinary, and systems-based approach to addressing food insecurity at UBC. Our approach is guided by the Calls to Action outlined in the Okanagan Charter. 
Our goal is to advance student food security at UBC as outlined in UBC's Wellbeing Strategic Framework under Food and Nutrition.
Food Security at UBC History + Timeline
1996 to 2021
The birth of the Food Security Initiative and the Food Hub is a culmination of years of student-led applied research, programming and advocacy along with continued efforts from both UBC faculty and staff, all of whom were instrumental in shedding the light on the severity of campus food insecurity along, its ongoing impacts, and our opportunities to address them in a meaningful manner.
A bulk buying food co-operative, which in 2004, moved to the SUB and opened Sprouts, a student-run grocery store.
A small group of 10 students formed the UBC Natural Food Co-op as the group regularly prepared meals together and would meet weekly to collectively order bulk foods directly from the distributor to save some money on often inaccessibly priced natural foods.
Sprouts Store opens in basement of SUB (transition from UBC Natural Food Cooperative)
Sprouts aimed to provide access to organic, local and fair trade food to the UBC community.
Run by committed staff members, Katimavik volunteers and student volunteers under the guidance of the volunteer board, Sprouts was open 10am-6pm, Monday through Friday. One could go into Sprouts and stock up on bulk grains, grocery staples, fresh produce, supplements, and fair trade foods.
The AMS Food Bank opens
The initial setup of the Food Bank was funded by the Alma Mater Society (AMS) through the Innovative Projects Fund. With their support and that of the AMS Executive Coordinator of Student Services (now the Student Services Manager), the UBC Ismaili Student's Association, and the UBC Red Cross Club, the AMS Food Bank was launched in February 2005. As of March 2007, the UBC AMS Food Bank became an official AMS Student Service.
Agora opens in Macmillan
In September of 2005, Ashley Wan, a dietetics student, created and organized the very beginnings of Agora as a student volunteer-run café. Since that time, Agora has firmly established itself as an integral part of the LFS community and continues to expand its volunteer base to students in other faculties across the UBC campus. Agora is an innovative café that embraces UBC's movement towards sustainability and food security, while simultaneously providing meaningful experiences for its volunteers.
Agora's goal is to provide affordable, accessible, healthy, local and organic food choices to students and faculty members while training volunteers in foodservice and business management. This is done to promote the values of the Faculty of Land and Food Systems and to aid in UBC's movement towards sustainability.
UBC Okanagan Food Exchange opens
The Student Experience Office (SEO), a unit with the Associate Vice President Students Office, opened the Food Exchange after encountering students experiencing food insecurity. With limited space and funding, the Student Experience Office determined the best approach was to set up an open-access food shelf and to recruit student volunteers that would assist in promoting and stocking the food shelf. The SEO stocked the shelf with non-perishable food items and students were also welcome to add food to the shelf. This shelf was run like a community food shelf, where students could take or leave food in any amount, at any time, anonymously. A fridge was eventually added next to the shelf to accept perishable food items.
Eventually, the SEO also began supporting students with food hampers, which were made on request by students seeking food support.
Sprouts reopens as a cafe and store, hosts weekly Community Eats Program (by donation)
In 2008, Sprouts was renovated and reopened as a volunteer-run café, store, and community space serving hot lunches, coffee, and baked goods and selling organic, locally-grown produce and minimally-packaged staple and snack items. Sprouts also runs a bulk buying club, a Sprouts box delivery program, and hosts Community Eats, a by-donation lunch on Fridays.
Seedlings opens in Koerner – Sprouts siblings
Seedlings- an offshoot of Sprouts was located in the beautiful penthouse of Thea Koerner House on the northwest corner of campus. Seedlings offers ample seating, cozy drinks and a hearty lunch menu. Seedlings specializes in raw, vegan, and healthy vegetarian cuisine all of which is organic, as locally sourced as is feasible, and fair-trade (when applicable). The menu changes seasonally, but usually has pancakes and a lunch bowl. As a 100% student volunteer-run organization, prices are kept affordable.
Voice 3  research at UBC Okanagan revealed that Food is the number one health and wellbeing priority for students.
In 2012-2015, Campus Health led a Community-Based Participatory Action Research project at UBC Okanagan, in partnerships with over 100 student, staff, and faculty co-researchers. This research asked the participants "What is healthy about our campus? What is unhealthy about UBCO? What can we do to make UBCO healthier?"
Over 35% (n=3256) of the UBCO student population was surveyed, and over 50% of respondents indicated that food was their number one health and wellbeing priority area.
Students shared their desires for more healthy and affordable food and more variety. They expressed the need for a safer food environment for those with food allergies and other specific dietary requirements. Students expressed the need for more food skills education. Students also shared their desires for food that is sustainable and local. Students wanted more opportunities to engage in and influence the campus food system and shared that they would like to have community gardens, a campus farm, collective kitchens, and edible landscaping on campus. Finally, students yearned for a more vibrant and community-building campus food culture that was inclusive and representative of the students on campus.
UBC Okanagan's First Food Insecurity Data
Voice 4 research at UBC Okanagan campus indicates that 42.3% of participants experience some level of household food insecurity.
The Voice 4 research project focused on perspectives of how the UBC Okanagan campus environment impacts mental wellbeing. This Community-Based Participatory Action Research engaged over 100 student, staff, and faculty on campus as co-researchers. In this survey, the research team asked the question "In the past 12 months, have you worried that food would run out before you got money to buy more food? Was that: Often true, Sometimes true, Never true."
Over 40% of the campus population participated in the Voice 4 survey, and of the respondents, 42.3% of students reported some level of household food insecurity. Further analysis indicated that among those who were food insecure, 60.2% (n=891) were female. Logistic regression analysis indicated that females, students living on campus, those who are disabled (developmental, physical, or other disability), individuals self-reporting as belonging to a visible minority, and international students were more likely to experience food insecurity than comparator groups. When adjusted for gender, years on campus, and living situation, students who reported experiencing two or more forms of marginalization were 2.52 times more likely to be food insecure compared to students who do not report any form of marginalization.
Okanagan Charter signed by UBC
The Okanagan Charter: An International Charter for Health Promoting University and Colleges calls upon post-secondary schools to embed health into all aspects of campus culture and to lead health promotion action and collaboration locally and globally.
The Okanagan Charter provides institutions with a common language, principles and framework to become a 'health and wellbeing promoting campus' and is the guiding framework for wellbeing at UBC, laying the foundation for the Food Security Initiative.
UBC Food Asset Map launches
The asset map serves as a centralized platform that showcases food system and food security initiatives, resources, programming, research, and collaborations on the UBC Campus to advance a just and sustainable food system.
Sprouts reopens in the Pit
Highly influential three part series highlighted student-led research on affordability, hunger, Food Bank data etc
AMS Sustainable Food Access Referendum held and passed
In the 2016-2017 academic year, students active in the sustainable food groups on UBC campus (Nikki Lax, Sam Puddicombe, Meryn Corkery, Sarah Siska, and Dakota Fozzard) proposed a new way to ensure the long term sustainability of the food spaces on campus that worked to provide the student with access to sustainable and alternative food experiences by way of creating 'The Sustainable Food Access Fund'.
The Sustainable Food Access Fund aims to increase the affordability of four critical UBC sustainable food outlets – UBC Sprouts, Agora Cafe, Roots on the Roof, and UBC Farm.
Sprouts cafe and grocery location  reopens in the life building
Sprouts cafe and grocery location reopens in the life building after a fundraising campaign for renovations.
UBCSUO takes over the Food Exchange and rebrands as it as The Pantry
The UBC Students Union Okanagan take on the operations of the Food Exchange, the Okanagan campus' food shelf and food bank. They rename it The Pantry, and it is relocated to a space on the main floor of the UNC, and became more accessible to students on campus.
In May 2019, the Food Insecurity Action Symposium, co-hosted by SEEDS and UBC Wellbeing brought together stakeholders to share student-led research, identify gaps in our knowledge and data, and collaborate on actions to better address campus-based food insecurity.
Launch of the Wellbeing Strategic Framework- food security target
The Wellbeing Strategic Framework is our shared vision for UBC as a health-and-wellbeing- promoting university where all people, places and communities can flourish.
Guided by the calls to action in the Okanagan Charter, it connects our long-term, university-wide aspirations with actions that promote wellbeing in six priority areas: Collaborative Leadership, Mental Health & Resilience, Food & Nutrition, Social Connection, Built & Natural Environments and Physical Activity. The Wellbeing Strategic Framework was called for in UBC's Strategic Plan, and outlines our collective approach to embedding wellbeing into organizational plans, policies, practices, work plans and decision-making.
The Food and Nutrition target is to reduce food insecurity for UBC community members by 2025.
UBC Vancouver's first food insecurity data
The first UBC specific food insecurity data from the Undergraduate Experience Survey (UES) data showed 37% of students at UBC Vancouver, and 42% at UBC Okanagan report low to very low food security.
Further data reported here: https://bog3.sites.olt.ubc.ca/files/2019/09/3_2019.09_Addressing-Food-Insecurity.pdf
Formation of the Food Insecurity Action Team (FIAT) and report to UBC Executive and the Board of Governors for funding
As a follow up from the Food Insecurity Action Symposium- the Food Insecurity Action Team (FIAT) was formed to support a whole institution, collaborative, and community-led approach to identifying opportunities to enhance existing initiatives as well as new actions to address the complex issue of food insecurity. The team reported findings from FIAT meetings to UBC Executive and Board of Governors which included a proposal to fund capacity and projects to address food insecurity. See: https://bog3.sites.olt.ubc.ca/files/2019/09/3_2019.09_Addressing-Food-Insecurity.pdf
VOICE 5 launched at UBC Okanagan
Alarmed by the food security results of Voice 4 (2016-2018) and 2019 Undergraduate Experience Survey – that 42.3% of students in the Okanagan experience some level of household food insecurity, the Campus Health established the next Voice CBPAR project. Voice 5's "Food Security at UBCO: What's your recipe?" focused on engaging students from varying demographics in Table Talks to understand more about the student experience of food security, and to hear from them about system level barriers and facilitators to food security on the Okanagan campus, adding to the evidence-base for identifying priorities and opportunities for actions to reduce student food insecurity.
Students described their complex food experience as a student, revealed the overlapping factors that impact their ability to access, prepare, consume, enjoy, and celebrate food, and shared how their food experience connects with and impacts/is impacted by various aspects of their overall wellbeing.
Food Security Initiative (FSI) formation
Building off of the priorities developed from the Food Insecurity Action Team (FIAT), the Food Security Initiative (FSI) launched in February 2020 as an interdisciplinary partnership between UBC Wellbeing and the UBC Food Systems Project, taking a holistic, university-wide, and systems-based approach to increasing food security. Visit UBC's FSI webpage: https://wellbeing.ubc.ca/foodsecurityinitiative
Fooood Launches
A chose what you pay food outlet that provided $5, $10 or $15 payment for meals. $5 is subsidized by UBC and generous customers, $10 covers costs for ingredients and labour and $15 pays it forward to feed people in need at UBC.
Food was created to enhance existing efforts and explore new opportunities to help address food insecurity. Fooood is one small exploratory step in our journey.
Seedlings closes
Seedlings lease is not renewed due to long-term plans of renovations in the building.
COVID-19 Pandemic
With the onset of the COVID-19 pandemic, interest and awareness of food insecurity grew on campus and beyond, including a UBC Alumni webinar in partnership with UBC Wellbeing and the Equity and Inclusion office which can be viewed here. The Food Security Initiative submitted two update reports to UBC's Board of Governors (April and November) which highlighted progress to date, new food insecurity data from the Canadian Campus Wellbeing Survey (CCWS) and calls to action to address food insecurity at UBC. Additionally the student-led applied research cluster was underway.  
Supported by existing prevalence data and student-led applied research, food security was identified as a key issue in the AMS's September 2020 submission to Province of BC
Specific to partners of FSI, Sprouts and Agora closed with the onset of the pandemic, the AMS Food Bank saw a dramatic increase in usage and a new food support program began to meet community food needs at Acadia Park- The Acadia Food Hamper Program.
Envisioning a physical food hub at UBCO
Informed by the results of Voice 3-5 research, and supported by the UBCO Provost Office and the Sustainability Scholar Program, Campus Health conducted a community consultation to envision a physical food hub at UBCO. Over 100 students, staff, and faculty were engaged in the consultation process. The consultations demonstrated overwhelming support for a space where campus community members may access food programming and services, hold events and celebrations involving food, connect and exchange knowledge about food, and research and take collective action on campus food issues. Key questions were identified for the overall success of the physical food: Where would the food hub be located? How will it be funded? Who will manage it/what is the governance structure?
Phase 2 is underway with a focus on partnerships with local community food security organizations.
Food Security Initiative progresses into year 2
The Food Security Initiative was awarded funding through UBC's Campus as a Living Lab opportunity to advance planning for a Community Food Hub at UBC. 
UBC's Meal Share program was piloted providing students with dignified access to food dollars directly on their UBC card when faced with a food emergency.
Together with higher education partners from across Canada (University of Guelph, McMaster, University of Ottawa and Meal Exchange), UBC co-hosted a month-long conference entitled "Promoting Food Security in Higher Education" You can view session recordings here and here.
The Wellbeing Strategic Framework target for food security was proposed to "reduce the prevalence of student food insecurity by 50% at UBC by 2025" setting a bold goal for the next four years. Further conversations will occur in 2021 to finalize a target.
The Food Hub launches!